THE WOODLANDS POOL SERVICES
Enjoy Your Pool More With One Source!
One Source Residential Services is a local pool service and maintenance company. We have been providing pool services to The Woodlands, TX since 1989. We pride ourselves on our quality full-service maintenance and the relationships we build with our clients. Give us the chance to earn your business and you and your family will be able to enjoy your pool hassle-free for years to come. Schedule a Free Consultation Today!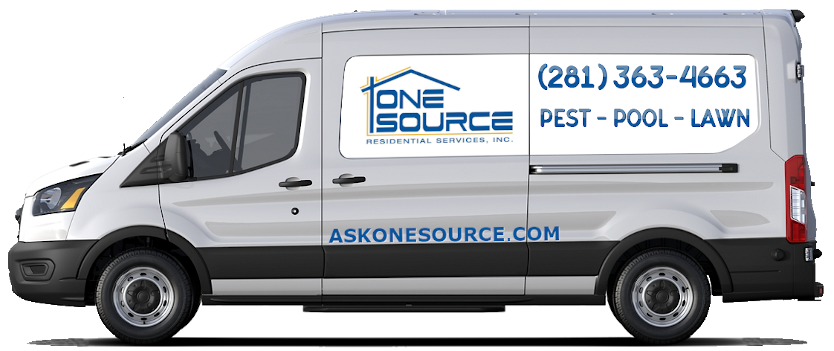 The Woodlands Pool Maintenance
One Source Residential Services is full-service pool cleaning, repair, and maintenance service company. We strive to be the most reliable pool service company in The Woodlands and would like a chance to earn your business. From regularly scheduled cleanings and chemical balancing to repairing leaks and equipment malfunctions, we've got you covered! You can trust us to provide reliable and thorough service to keep your pool looking its best all year round.
Reliable Pool Services Near You
Everyone loves to enjoy their swimming pool; however, if their pool system is broken or needs replacement, then they're left out in the heat. Most people don't have time to manage their pool system or even diagnose common issues. This is why One Source provides a dedicated pool servicing team just to make sure you get to enjoy your pool as often as possible. 
Swimming pools are major investments for homeowners. Protect your pool with reliable maintenance services from One Source. Our professional team services pools of all makes and sizes all over The Woodlands. We strive to build relationships with our clients that last for years. We offer everything from seasonal pool inspections and vacation pool services, to full-service regular cleaning. Call today to schedule a free consultation with our pool experts.
---
Looking for professional pool services in The Woodlands, TX? Our expert team has got you covered! Call (281) 363-4663 to learn more or contact us online. 
---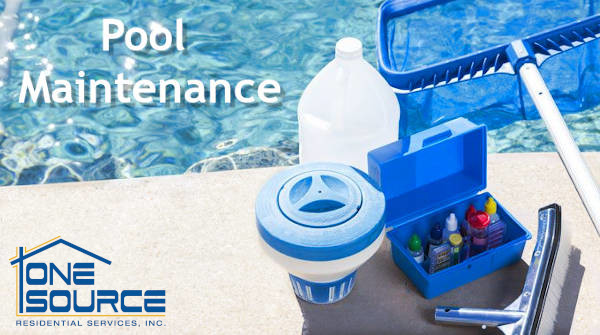 The Woodlands Pool Repair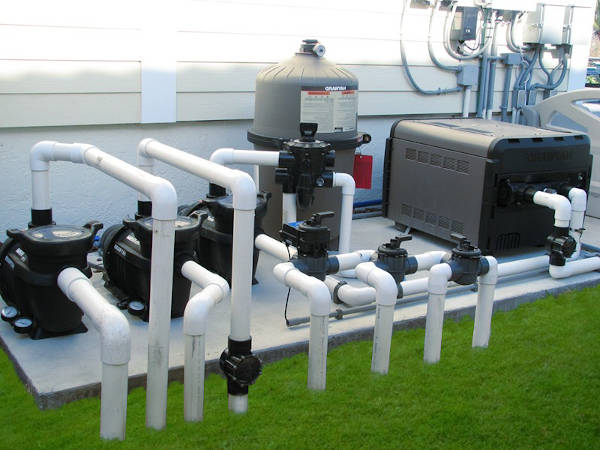 One Source is a professional pool repair company, serving The Woodlands, TX. If your pool needs repair or parts replacement, give us a call and we will get your family back in the water in no time at all.
Professional Pool Equipment Repairs
Common repairs include:
Filters
Pumps
Motors
Timers
Valves
Heaters
Chlorinators
Pool Equipment Replacement and Upgrades
Pumps: We offer energy-efficient pool pumps. We are also capable of adjusting your pool's current pump to run fluently with your current system. 
Filters: We offer energy-efficient filters systems such as the hybrid filter. The better the filter the less time it has to run and use electricity. 
Sweeps or Cleaners: Upgrading or replacing your old cleaner or even just properly fitting it for your pool can make a huge difference in its efficiency. Switching from a suction sweep system to a pressure sweep system is also beneficial. 
Equipment Sets: If your equipment is old, we do full replacements. This improves the efficiency of your pool as well as saves on electricity. 
Ozonators: Want to go coloring free without having to go with a saltwater system? Well, now you can with an Ozonator. 
Saltwater Systems: If you love saltwater, we can install saltwater pool systems.
The Woodlands Pool Cleaning
One Source offers a variety of pool cleaning services. From deep cleaning to weekly skimming services, we are sure to provide the right service for you. 
Pool Deep Clean
When was the last time your pool was cleaned? Does it look absolutely disgusting? We specialize in turning pools from "Green to Clean". Depending on the exact condition and cause of gunk buildup, we often start at the bottom of a drained pool and pressure clean the entire thing, removing mold and algae. We then make our way to your pool system to make sure it has the proper deep clean as well, so it doesn't recontaminate your newly cleaned pool. 
Pool Skimming
Living in The Woodlands, there is a high possibility that your pool is within a leaf-dropping distance of many trees. The more trees, the more leaves that fall. Pool systems can easily be overworked when the skimmers become clogged with leaves and other debris. Allowing One Source to service your pool with regular filter cleaning will make sure your pool is not overworked and allow it to remain that beautiful blue color.
---
Our pool experts are here to help you with anything from routine pool maintenance to pool equipment repairs. Contact us online or call (281) 363-4663 to get started! 
---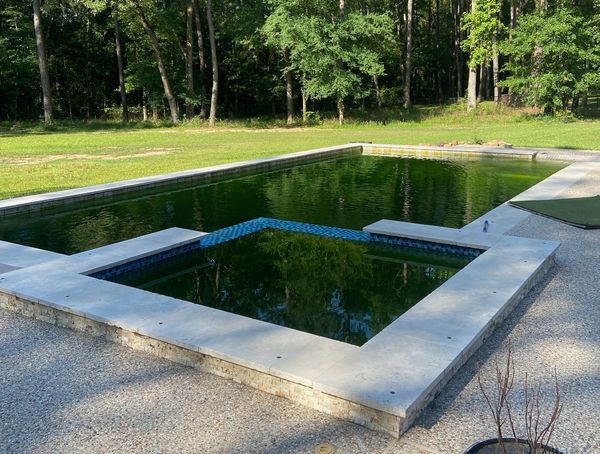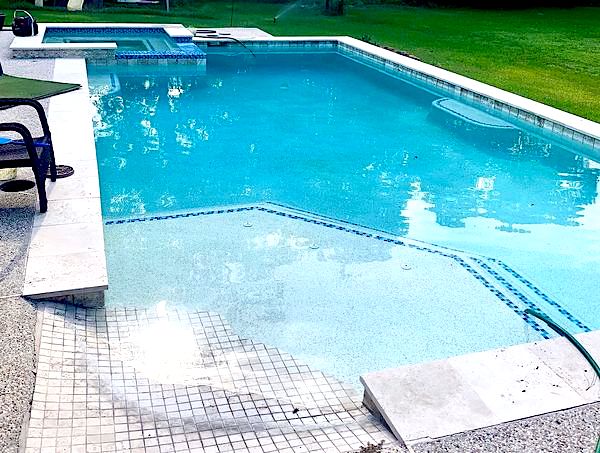 The Woodlands Full Service Pool Cleaning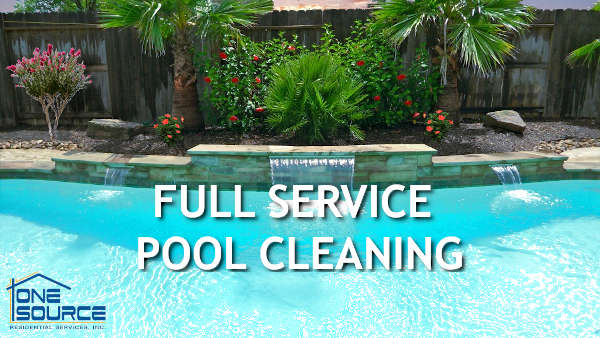 Full-Service Features:
Weekly pool cleaning

Water Chemical Testing

Pool Shocking and Chemical Adjustments

Pump baskets and filters emptying

Filter Backwashing and Cleaning

Required brushing

Pool scrubbing

Leaves and debris skimming

Pool Vacuuming

Pool Pump and equipment inspections

and more
Most people don't think of all the different features pools have that keep them running in optimal condition. There are three main fundamentals that keep pools clean and healthy.
Pool Circulation
Efficient pool cleaning highly depends on the circulation of the pool. If the pool is stagnant, it will not move around debris, resulting in debris buildup and the growth of algae and bacteria.
Pool Cleaning
In addition to circulation, pools must be periodically scrubbed and vacuumed. Pool scrubbing requires one of our professional technicians. 
Pool Chemicals
Pool chemicals can be dangerous to novice handlers. They are very powerful and if used correctly, can beautify water without hurting swimmers.  
When it comes to calling Full-Service pool cleaners, Once Source it the top local pool cleaning company. Our Full-Service cleaning program will keep your pool beautiful and let your focus on what most important - family time in the pool!
Are you the primary provider of your pool maintenance services? If so, how many times per week do you find yourself thinking, is the water level too low? Do I need to skim the surface today? Is my pool equipment operating correctly? Are leaves gathering in my pool? Should I backwash or test the water?
These are all things you probably do on a weekly basis; however, who is going to do them when you go on vacation? One Source Residential Services has the answer to the question. We offer a vacation pool service that can be tailored right for you. Give us a call today for a free consultation!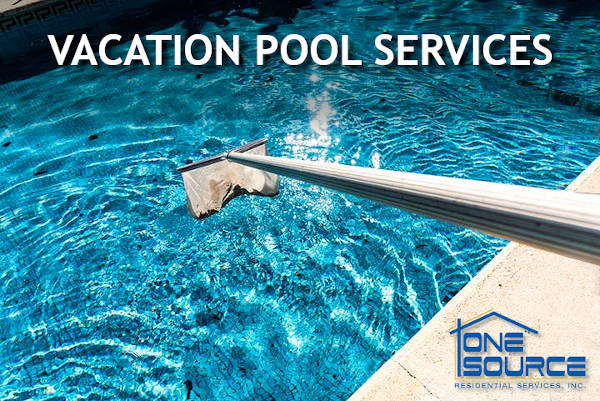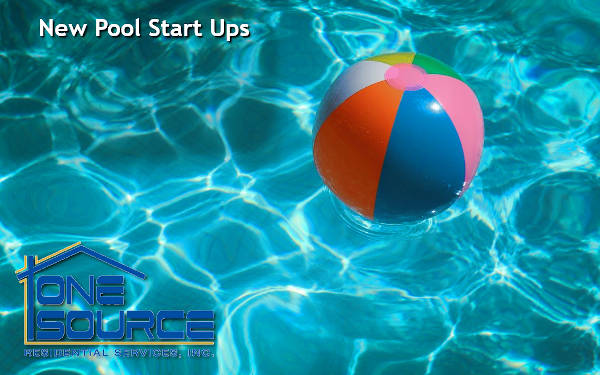 Filling your pool for the first time or even after Winter, there are some specific steps that need to take place. 
One Source has a set procedure program geared for new pool startups. Call us today for a free consultation!
When getting a new pool, most people don't think of all of the procedures and requirements that are mandatory in the first 28 days. Our professionals here at One Source are highly trained in pool startup procedures. 
Pool Startups start with a water test
Additional areas of concentration:
Anti-stain solutions
PH Adjustments
Alkalinity Adjustments
Hardness Adjustments
Algaecide Introduction
Water Level Maintenance
One Source Pool Remodeling
Additional Informational Posts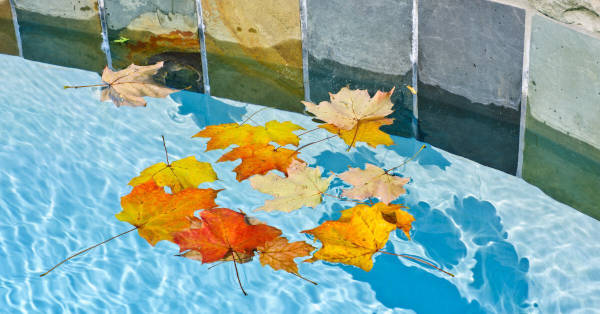 The Ultimate Guide To Fall Pool Care
The Ultimate Guide to Fall Pool Care: Keep Your Pool Clean and Ready for the Off-Season As the leaves start to change colors and the temperature begins to drop, it's time to shift our focus from summer fun to fall maintenance. And what better place to start than with your pool? While many homeowners might…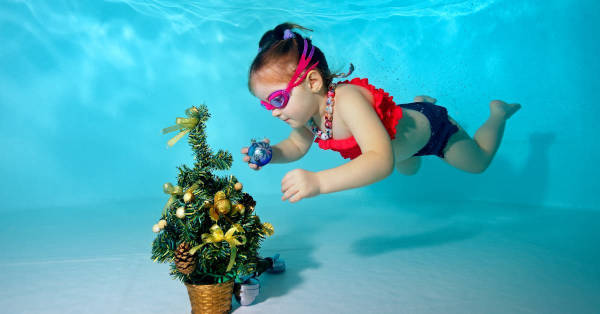 Texas Winter Pool Care & Swimming
Texas Winter Pool Care & Swimming As any responsible pool owner will tell you, pool care does not end with summer – It's a year-round job. Fortunately, in Texas, the weather remains snow-free, so the maintenance your pool requires isn't as extensive, and it can remain open the entire year. Here's a short guide to…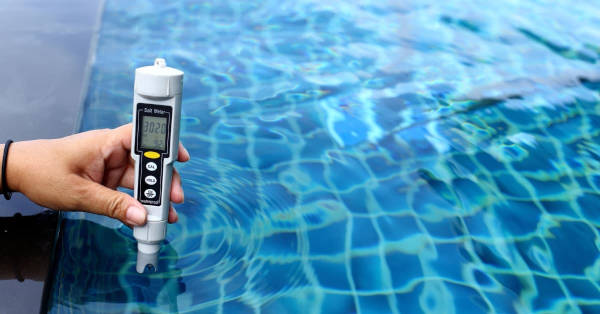 Now is the Ideal Time for Pool Care Service
Now is the Ideal Time for Pool Care Service Well, Texas… Spring is now in full bloom; and although we're into April, it's already starting to get hot! With Easter Sunday and Memorial Day fast approaching, Texas families are looking forward again to private pool time fun. However, before you dive into your pool because…