THE WOODLANDS LAWN CARE SERVICES
We Make Neighbors Jealous Of Beautiful Lawns
The perfect house begins with having the perfect lawn. We specialize in turning any lawn into a beautiful, lush, green oasis for all viewers to envy. We are guaranteed to have the right plan for your lawn that meets your budget and surpasses your expectations. We have been making lawns beautiful in The Woodlands, Conroe, and Spring since 1989. We don't plan on stopping anytime soon, so give us a call and schedule your free lawn care consultation.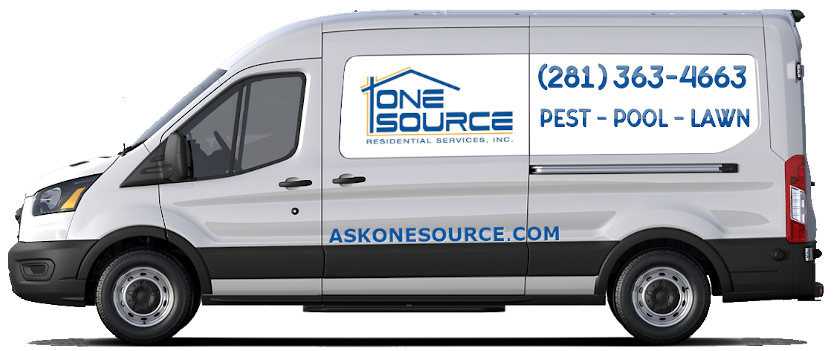 One Source offers lawn care plans that are sure to fit your needs. Whether you are looking for a quarterly, bi-monthly, or monthly treatment plan, we have you covered. Our plans are specifically tailored to meet the needs of your yard. That way you don't pay for services you don't need. Honesty and integrity are two major components of our company. We strive to deliver excellent lawn care services to every one of our clients. 
Our Plans Include
Aeration

Fertilization

Targeted Weed Control

Grub Prevention & Control

Overseeding

Soil Stabilization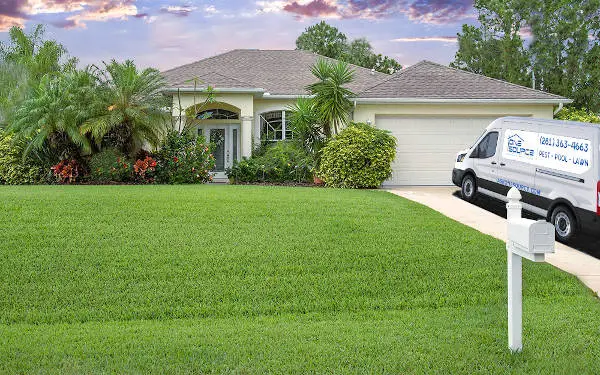 The Woodlands Lawn Fertilization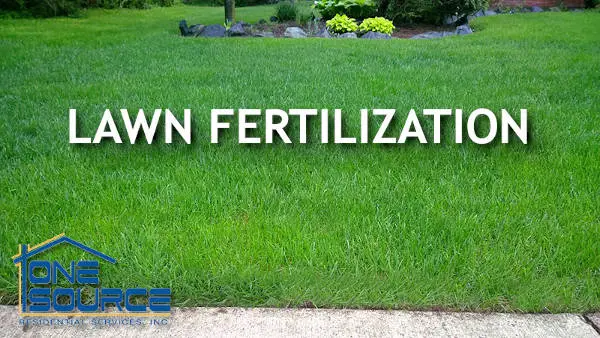 Custom Lawn Fertilization Plans
One Source Residential Services makes caring for your lawn simple. No need to keep switching lawn companies until you find the right one, you can't go wrong with One Source. For the greenest lawn in The Woodlands, give us a call today, your lawn will be happy you did! 
Our Fertilizers Contain:
Nitrogen - The most vital element

Phosphorous - Promotes root growth

Potassium - Controls nitrogen intake

Sulfur - Increase growth and health

Iron - Helps to promote chlorophyll creation

Magnesium - Helps with enzyme activation 

Maganese - Important micronutrient
The Woodlands Lawn Aeration
What is Aeration?
Aeration is a proven technique for allowing water, air, and nutrients to penetrate your grass' root system. One Source uses special aeration tools to perforate your lawn with many tiny holes. Without aeration, grass cannot achieve its maximum vibrancy and luster.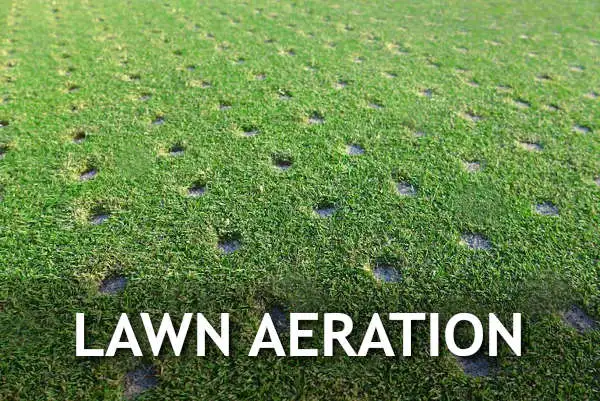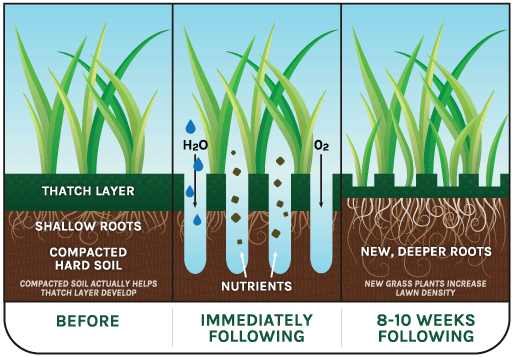 The Woodlands Healthy Soil Providers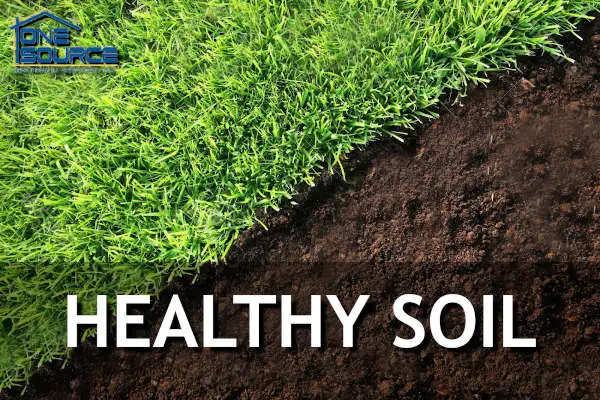 The Best Lawn Soil Composition
Achieving a lawn's maximum health and beauty starts with its soil composition. Loam soil is the most ideal composition soil, it is made of a healthy balance of sand, silt, and clay. This soil mixture is the most ideal for healthy lawns because it holds moisture and is still able to drain excess water efficiently. In addition, it retains nutrients from fertilizers well and allows for ideal airflow to the root system of a lawn.
Lawn Soil Testing
The most effective way of determining a lawn's composition is to conduct a soil's test. One Source Residential Services are professionals at soil testing, reading, and providing the proper balance to get your lawn's soil back to perfection for a healthy, beautiful lawn.  
The Woodlands Lawn Insect Control
Local Insect Control
As it turns out, lawns are the perfect feeding grounds for many insects. Most lawns contain grass, plants, trees, and soil, all favorites for insects such as chinch bugs, billbugs, webworms, crane flies, and grub worms. The quickest method to eliminating intrusive lawn insects is to call a professional lawn care service, in The Woodlands, as soon as signs start to appear. One Source provides professional insect control for all of our lawn care customers. We know that controlling the insect population plays a major role in keeping lawns vibrant and healthy. 
Grubworm Control
One lawn insect that causes the most devastating damage to lawns is the grubworm. These little guys love to eat grassroots. By doing so, they can leave a lawn looking brown and very unappealing. In addition, grubworms are a favorite meal for many small rodents that will dig up a yard to hunt for them.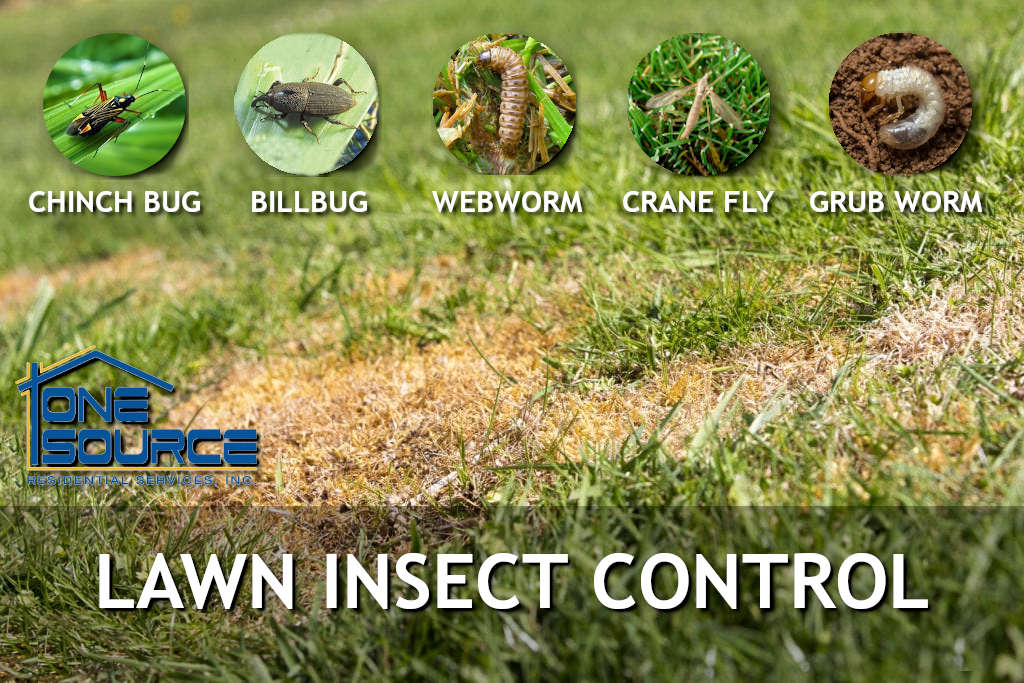 Most grub worms come from Japanese beetles. They tend to lay their eggs in the sunny parts of a lawn and usually in middle Summer. It is important to provide insect control for both grub worms and Japanese beetles. 
The Woodlands Weed Control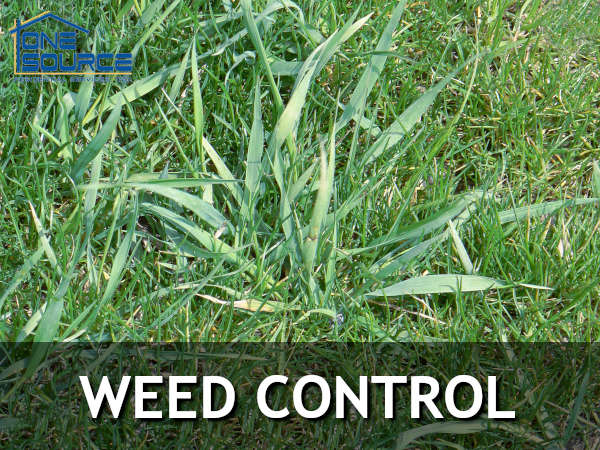 Types of Weeds We Treat
The best way to treat invasive weeds is to identify the types that have invaded your yard. Our professional technicians are trained to identify all of the local weed species and know just how to treat eradicate them.
Pre-Emergent Weed Control
The best weed defense is a preventative one! When homeowners wait for weeds to start showing up in their lawn, it makes it harder to eradicate the intrusive plant life. Waiting too long can allow them to set roots, and start seeding other little eye soars. Our goal is to stop them before they start. 
Lawn Overseeding
If your lawn is looking bare in spots, either due to heavy traffic, animal abuse, or other reasons, a nice overseeding could really reinvigorate your lawn. In addition to thickening your lawn, the process can also help fight against weeds. 
One Source Overseeding
As a professional lawn care company, One Source uses advanced equipment to provide overseeding services. We use tools such as de-thatchers, slit seeders, and power rakes to effectively and efficiently make sure the job is done right the first time. Call us today for a free lawn overseeding consultation.