The Most Important Time for Pest Control Services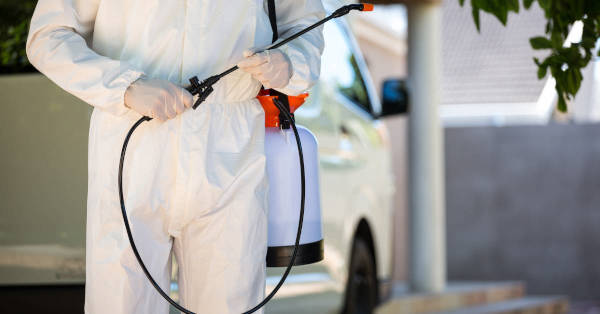 Fall is the time of year to snuggle up and relax in your home, as well as enjoy the beauty of the cool outdoors. The least you would ask for is a house free of any pest invasion. However, with the fall season comes pests. They tend to enter your home as they are looking for a safe, warm abode. Their quest for a safe place can also turn your house into a center of unhygienic living. Read on to learn about fall pest invasions and why you need a professional pest control service treatment this time of year.
Fall Pest Infestation
Flies and Insects
The fall season in Texas is a ground for stinging insects and flies in your house. The flies can be ranging from the common fries to fruit flies found sitting on fruits. This can be extremely unhealthy for your kids' health. Stinging insects, like bees and wasps, can make a home in your attic or garage in large numbers. They are very dangerous if you come into contact with them.
Cockroaches
Talking about insects and flies, one can never overlook cockroaches. Cockroaches are always looking for food and that is why they are found in the kitchen at night wandering over your food items.
Ants
Ants mostly infest in colonies and hide in the form of trails on the walls or corners of your house. It can be very uncomfortable and painful if they sting.
Rodents and Your Need for Pest Control
Rodents are perhaps the biggest reason why you need to call a professional pest control service. They are huge and difficult to control. They usually hide in the walls, pantries, kitchen, wardrobes, attics, and almost anywhere they can find a safe spot. They leave behind a trail of droppings and gnaw wires.
Pest Control You Can Do For Your Home
Fortunately, there are a few proactive things you can do as the weather cools down. Inspect the perimeter of your home for gaps or holes, especially near outdoor pipes or vents. Once the garden has died, pull up all plants and vegetation where pests like to hide. Remove all dead limbs and lawn debris from the yard and patio. In addition, dump out any standing water in outside containers, decorative vases, or yard ornaments. Outside of that, make sure you do the most important thing… call your service provider.
What a Pest Control Service Provider Can Do for You
If not dealt with properly, a pest invasion can get out of hand. The use of sprays and insect/rodent killing poisons can be a very risky option if you have kids or pets living with you. They are not only hazardous for your health but also not very effective. They also do not eradicate the pest infestation issue completely.
Rodents can hide inside the walls and it can be very difficult to spot them. Moreover, cleaning their droppings is a hassle. Cockroaches have a very fast reproduction rate. Before you kill a batch of roaches, another one is ready to infest.
In short, pest control is a job that should only be performed by a professional service provider, like One Source. We have the right solutions to different kinds of pests. And our goal is always to provide you with safe and convenient options to live in a pest-free, sterile home. If you live in the Woodlands, Conroe, and Montgomery County areas, we're just a quick phone call away. Call 281-363-4663, or contact One Source Residential Services online today.