Lawn Care & Watering for All Seasons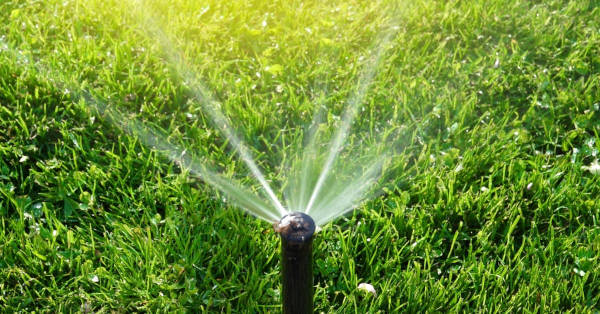 A healthy and lush lawn shouldn't just look good, it should help maintain the natural outdoor environment and ecosystem. In addition, they should serve as a source of enjoyment for your family and friends. Overall, your lawn should provide a sense of satisfaction because you've maintained proper lawn care and are experiencing the results. Proper lawn care also equals the best pest control. 
However, for some homeowners, it can be difficult trying to maintain the upkeep of their lawn and landscape. So, if you're intending to start properly caring for your yard, neighbors and professional service providers will tell you that proper watering is essential. Watering is one of the most important aspects of maintaining a healthy lawn. Thankfully, whether you have a green thumb or not, there are simple things you can do to keep an adequate watering schedule. Your friends from One Source Residential Services take time to share lawn care and watering tips for all seasons.
Benefits of Proper Lawn Care
First, we'll start with some of the benefits homeowners experience when keeping their lawn in tip-top condition. 
They have an outdoor space for friends and family to enjoy.

Great lawns and landscapes will increase the value of a home.

Their yard will offer beneficial ecosystem and environmental properties. (Clean air, healthy soil, natural habitats for plants and animals, neighborhood and community appeal)

Great lawns can help homeowners experience less stress and anxiety.
Care for Every Season
Homeowners must approach lawn care differently depending on the season and the weather where they live.  Fortunately, for Texans, we only truly have two seasons, hot and cool! At the same time, we still have to take proper lawn care and watering into consideration because we also have to make adjustments year-round.
Winter
Mow less frequently. Usually, in the Greater Houston area, we mow about every two weeks when it's cool outside. However, if we are experiencing a seasonably warmer winter, we should maintain weekly mowing.
Watering less frequently. We should make the adjustment to our underground irrigation system to water once or twice a week. Your professional lawn care service provider can provide tips on winter watering.
Rake frequently. You should rake at least once a week to keep the grass clear of debris. Texas lawns are slightly stressed when it's cooler outside or if we experience a hard freeze.
Spring and Summer
This is the time to water frequently because Texas lawns need water, especially during those scorching hot summer days.
Water your lawn three times a week during the early morning hours before 9 am. You will also want to water at 1 inch so that the soil gets a good dose of hydration before the heat of the day begins.
Apply your Spring fertilizers. In late May to early June, you should apply fertilizer and begin managing your weeds. Weed and feeds work well in Texas. This will ensure you have a beautiful lawn before Summer.
Test sprinklers and treat bare patches. These are two key tasks to take care of in the Springtime. You'll want to repair any damage to your grass and sprinklers before Summer.
Summer special tasks include: Aerating any dry soil, maintaining a frequent watering schedule, and maintaining weed management.
Fall
Overseed your lawn. Ryegrass germinates the soil and works well for Texas grass. Overall, it keeps it nourished throughout the winter months.
Begin mowing less after the first major cool front. When you mow in the Fall months, begin cutting the grass a tad shorter.
Adjust the mower to a half-inch
Be sure to aerate and de-thatch your lawn. Remember, if you don't have time to handle these tasks, connect with a professional lawn care service provider.
Professional Lawn Care Services
Most Texas homeowners truly do not have the time to care for their lawns. If this describes you, don't fret, there is hope. Local service providers like One Source Residential Services are here to help save you time and money. If you're in the Woodlands, Conroe, and Southern Montgomery County areas, we're just a call away. For details and more information, call us today at 281-363-4663.