SPRING PEST CONTROL SERVICES
We Protect Your Home Like It's Our Own!
In Texas, our homes can be an attractive place for pests to want to live. Whether its to avoid the rain or the hot weather, pests tend to seek shelter. One Source Pest Control are experts at exterminating roaches, spiders, wasps, ants and other pesky critters trying to enter your home. Give us a call today and schedule a Free Pest Control Consultation.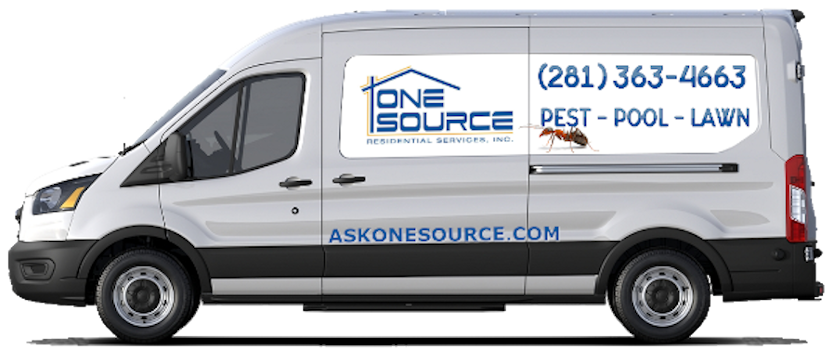 Spring Pest Exterminators
If pests are becoming a major problem, it's because they thrive in our mild climate. Unfortunate, pests are a major threat for homeowners year-round. The best solution for pest control in Spring, is to partner up with One Source Residential services. Our technicians in certified pest control and have years of experience bring peace of mind back to local families.
Here at One Source, we aim to make your home pest free and comfortable. When your house is invaded with pests, it can leave a family feeling uneasy. Let us provide the pest control services that you deserve. Our Pest Control Plans include:
The initial inspection of your property to determine pest infestations and problem areas.
A Custom and Professional Treatment Plan structured around the finding of our initial inspection report.
Scheduled Pest Inspections and Treatments to provide a continuing monitor service making sure your home stays free of pests and rodents.
Mosquito Control Services in Spring, TX
When the weather is beautiful outside, everyone deserves to enjoy the backyard, with family and friends, without being eaten alive by pesky mosquitos. One Source specializes in the extermination and prevention of disease-carrying mosquitos. Mosquito bites themselves are no fun, but that can be dangerous, especially if the mosquitos are carrying West Nile or even the Zikaz virus. Common viruses that mosquitos are known for carrying are:
Yellow Fever

West Nile Fiver

Dengue

Malaria
We Rid Your Home of Fire Ants, Mosquitos, Ticks, roaches, and more.
The first step in Mosquito control is to contact the local professionals. One Source is just that, we have been providing Spring Pest control services since 1989. The great thing about our mosquito treatment is that it also prevents ticks, fleas, fire ants, roaches, and other pesky insects. We are experts at pest preventions and getting it done the right way the first time.
Beginning with an in-depth inspection of your property, our pest removal technicians identify the breeding grounds for your mosquitos. After just one visit, our clients notice a large improvement in the reduction of mosquitos. Enjoy your backyard with fewer mosquitos by giving us a call today and scheduling a free mosquito removal consultation.
Spring, TX Rodent Control
Living in East Texas, we are privileged to multiple varieties of wildlife. As enjoyable as it is to see the wildlife in nature, it's never fun when some try to move in with you. If you have unwanted animals trying to invade your home, contact your local Spring Rodent Removal Company. One Source is the top choice for local rodent removal. Common rodents that we remove:
Squirrels

Snakes

Alligators

Bats

Opossums

Raccoons

Skunks

And more.
Are You Ready For A Pest Free Home?